TENEGEN was selected among the BEST PRACTICEs
TENEGEN was selected among the BEST PRACTICEs in the LLL Programme in the category of

"Skills and competences of VET teachers, trainers and tutors"

"These projects are helping Europe along the path to meeting its 2020 targets for smart, sustainable and inclusive growth. They are fostering new ideas and innovations that are vital as Europe faces up to the challenges of a competitive global environment. As Victor Hugo once wrote, "An invasion of armies can be resisted, but not an idea whose time has come."
To learn more, please visit the "Education & training" website of the European Commission:
http://ec.europa.eu/education/leonardo-da-vinci/doc3110_en.htm

The list of the selected projects in this category is available here: http://ec.europa.eu/education/leonardo-da-vinci/doc/best/trainers08_en.pdf.

We are very proud of this result and thank for all members of the consortium who put the maximum of their professionality into the very heavy, two years long collaboration. TENEGEN community will continue this collaboration in order to "... connect the teachers to reach and teach the Net Generation" all over Europe.
Tenegen Team
How-I-dropped-into-Tenegen.pptx by Maria Hartyanyi
TENEGEN Book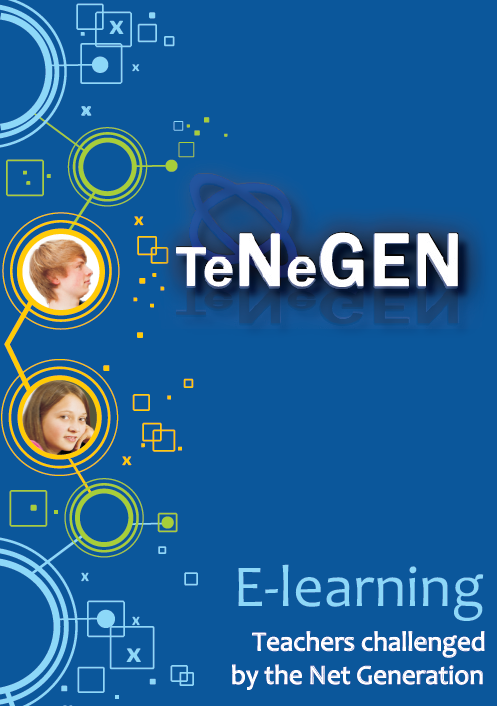 The experinences of the one year long online course and heavy online collaboration - with participation of more than hundred Hungarian teachers from vocational education - are published in a book available here: E-learning - Teachers challenged by the Net Generation.
You can get an insight to the theoretical background of Tenegen based on the learning theory called "connectivizm" from the study of the Hungarian professor, Dr. István Bessenyei: Networked learning.
TENEGEN project
Tenegen was a 24-month long project (ended on 30th of September 2010) by a team of 11 partners from five countries, framed by transferring the outcomes from the LdV projects: SLOOP-Sharing Learning Objects in an Open Perspective and NETIS - Network for Teaching Information Society). The suggested philosophical, sociological and pedagogical paradigms and the technological model has been transplanted into practice trough the one year long online collaboration of Hungarian teachers and trainers and staff of higher education.
For more information about the project: http://tenegen.eu
Mária Hartyányi maria.hartyanyi@prompt.hu